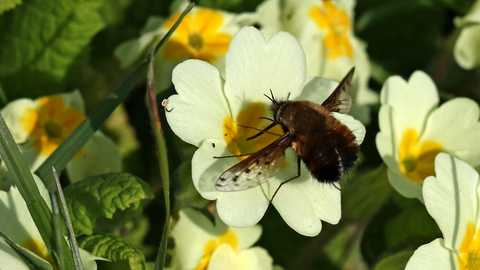 The Inside Out of Flies
Location:
Online,
In your home
Book
Join the Natural History Museum's Dr Erica McAlister for a fascinating journey into the world of flies.
Event details
Date
About the event
Our Southeast Worcestershire Local Group host Dr Erica McAlister as she highlights the importance of flies (in pollination and decomposition, for example) as well as how their bodies have enabled them to be some of the most vital species for these processes.
From their elongated mouthparts to their ability to hover and their amazing adaptability to new habitats, flies dominate the planet and are an essential but neglected part of it.
Erica has been working at the Natural History Museum, London for over 15 years, working on flies and fleas. In 2018, she was awarded the ZSL Clarivate Analytics Award for Communicating Zoology for her book 'The Secret Life of Flies'.
Join our Southeast Worcestershire Local Group as they host this fascinating and entertaining talk, which will last for approximately 45 minutes with time for Q&As afterwards. Ticket sales for this event will close 20 minutes before the event begins (6.40pm). 
Please note: We have been alerted to the fact that some people are unable to complete their booking. If this happens, please try again on a different device or browser - in most cases, this solves the problem. Alternatively, if you're using a mobile device, please scroll down within the booking area in order to access the rest of the booking form.
Booking
Suggested donation
£2.50 per person