Worcestershire's Woodlands
Ancient semi-natural woodlands are a magnificent feature of the Worcestershire countryside. They are rich in wildlife, including a number of specialist species, and can also be great places for quiet recreation.
Britain is the second least wooded country in Europe with Worcestershire slightly below the national average for woodland cover. Just 2.5% of our county is clothed in semi-natural ancient woodland. Much of what remains is in the northwest of the county, focussed on the majestic and nationally important Wyre Forest. Elsewhere, woodlands vary in scale between significant but historically damaged sites, like our reserves at Tiddesley Wood and Monkwood, and tiny fragments scattered in the landscape (including in our towns and villages). In spite of their small size some of these smaller fragements are still incredibly important for the wildlife they hold and their intrinsic natural beauty. 
Isolation and fragmentation
One of the biggest problems facing woodland wildlife today is the continued fragmentation and isolation of woods in the landscape. Many of our most special woodland species are not able to colonise or easily cross treeless landscapes, making them vulnerable if woodland sites are damaged or are a long way from other woodlands - they simply cannot move to a new place.

Worcestershire Wildlife Trust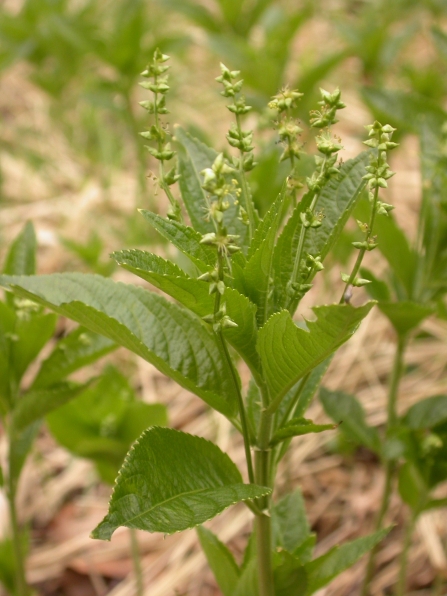 Most ancient woodland species do not disperse far or fast, making them very slow to recover from woodland loss. Dog's mercury, like many woodland plants, spreads only through cloning itself and even in ideal conditions spreads just one metre per year. If lost, re-colonisation is unlikely and research has shown that it can take 400 years for an isolated plantation to take on the species composition of ancient woodland.
Fragmentation is another major problem. Over half of our ancient woodlands are smaller than 5 hectares and only five in Worcestershire are bigger than 100 hectares, making species loss and inability to re-colonise a pressing problem. To combat this, the Trust and partners such as the Forestry Commission and Natural England are looking at ways to connect our most important woods to improve movement of woodland species between sites. Exciting projects like Natural Networks aim to deliver new 'stepping stones' of habitat between existing patches to help reduce the distance between sites. Importantly, we also work to promote good management of privately-owned woodlands through our Local Wildlife Sites Partnership and our links to woodland owners.