Local Wildlife Sites in Worcestershire
Local Wildlife Sites are the most important habitats in our landscape outside statutory designated areas. They can include any type of semi-natural habitat or native plant and animal species.
We have around 560 sites covering more than 8,686ha and together they play a fundamental role in the network of wildlife-rich habitats underpinning the Living Landscapes in which we all live. Sites can be of any size from the tiniest roadside verge to the mighty River Severn but between them they provide vital homes for wildlife in our increasingly built-up and heavily managed county.
Why do Local Wildlife Sites matter?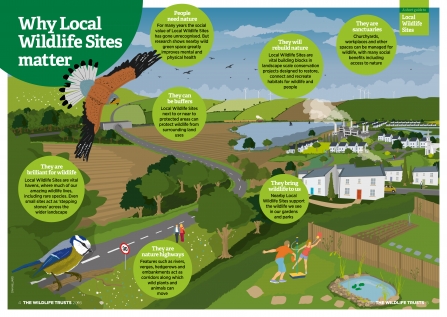 How are Local Wildlife Sites protected?
All our sites are selected against a set of locally and nationally recognised criteria developed by the Worcestershire Local Sites Partnership, which is a group of specialists and experts drawn from conservation bodies, local authorities and landowner representatives. The sites receive some protection from damaging developments through the planning system but most are privately owned and so securing sensitive site management is often the most important thing keeping them safe. We work closely with many site owners and managers to help them maintain their Local Wildlife Sites in the best condition for wildlife.
A short guide to Local Wildlife Sites