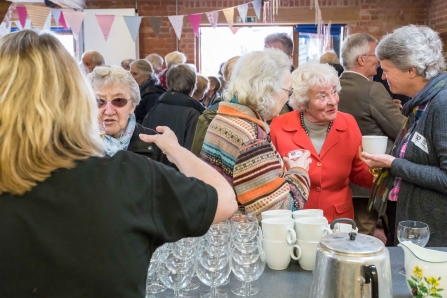 Functions and celebrations
Lower Smite Farm is a perfect venue for your family celebrations and gatherings.
Looking for a location to host your family gathering?  Our rooms are suitable for 20 to 100 people and we can provide lunches and teas suited to your requirements.
We are happy to work with you for your occasion and our centre is available from 9am until 7pm.  Prices will depend on your needs; please email Moira. or call her on 01905 754919 for more details.
Funeral teas and wakes
With its perfect setting and quiet and peaceful surroundings, Lower Smite Farm is the perfect venue to hold a funeral tea or wake.
Our attentive and professional staff offer an efficient and sympathetic service.
Christenings and naming ceremonies
A relaxed and informal venue with plenty of outside space for children to play and adults to enjoy.