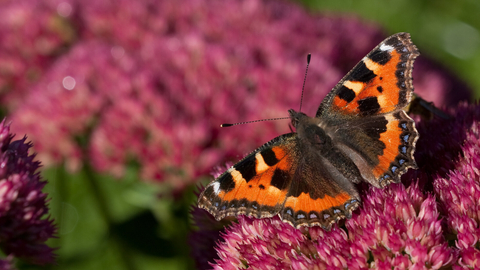 Wildlife Gardening
Location:
Online,
In your home
Book
Join wildlife garden creator Joel Ashton to discover more about making a difference for wildlife where you live.
About the event
Joel has spent the last 15 years designing and installing all manner of wildlife habitats across the UK. He uses his wealth of knowledge to inspire the next generation and as many people as possible to create a sanctuary for nature in their own garden or green space, through his YouTube channel (Wild Your Garden), talks, workshops and his latest book Wild Your Garden. From beetles to birds and butterflies to bees, Joel believes everyone can contribute in creating these vital habitats for wildlife and he is here to inspire us all. 
The talk will last for approximately 45-50 minutes with time for Q&As afterwards.
Ticket sales for this event will close 20 minutes before the event begins (6.40pm). 
Please note: We have been alerted to the fact that some people are unable to complete their booking. If this happens, please try again on a different device or browser - in most cases, this solves the problem. Alternatively, if you're using a mobile device, please scroll down within the booking area in order to access the rest of the booking form.
Booking
Suggested donation
£2.50 per person watching