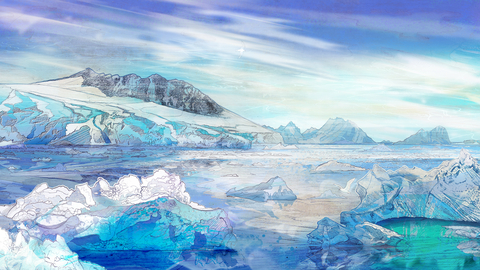 "Antarctica - A Creative Journey" with wildlife artist Shelly Perkins
Location:
Online,
In your home
Book
Join local artist Shelly Perkins as she shares her experience of life as artist-in-residence on board HMS Protector.
Event details
Date
About the event
Worcestershire's Shelly Perkins joined the Royal Navy's ice-breaking vessel HMS Protector on a tour around the Antarctic Peninsula as their artist-in-residence. Join us for an evening of discovery as, through her own photographs, sketches and finished studio work, Shelly shares the wonders of this remote continent and her experience of life on board a military vessel.
Our Stourbridge & Hagley Local Group will be hosting this fascinating talk, which will last for approximately 45 minutes with time for Q&As afterwards.
Ticket sales for this event will close 20 minutes before the event begins (6.40pm). 
Please note: We have been alerted to the fact that some people are unable to complete their booking. If this happens, please try again on a different device or browser - in most cases, this solves the problem. Alternatively, if you're using a mobile device, please scroll down within the booking area in order to access the rest of the booking form.
Booking
Suggested donation
£2.50 per person watching