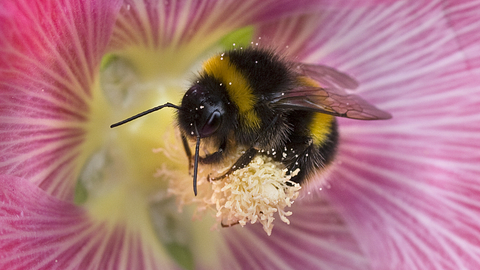 Bzzy Bees & Wzzy Wasps
Location:
Online,
In your home
Bees and wasps, what's the difference? Come along to find out!
About the event
A fun and interactive online session for children and their families. We'll be looking at different bees and wasps and seeing if you can tell the difference. We'll find out about their amazing skills and why they are both really important when it comes to pollination.
Children are invited to bring toys or drawings of bzzy bees or wzzy wasps to share at the start - no obligation to join in!
This is an event for families with children aged 5 - 10 although older or younger siblings are welcome. We will ask that you have your screen on at the start of the event so that we can see everyone in attendance. 
To keep our online events safe we have created this Code of Conduct. Please read this before booking your slot.
To book you place please email sadie@worcestershirewildlifetrust.org with the following details. Sadie will confirm your place and send you joining instructions.
Supervising adults name
Zoom name if different
Child 1 age 
Child 2 age
Child 3 age
Child 4 age
Have you attended an online families event before?
Are you a Worcestershire Wildlife Trust member?
Please confirm you have read our code of conduct (above) for online events 
Booking
Suitable for
Families, Children