Work experience is a fantastic opportunity for young people to get a good flavour of what is involved in the world of work.  It is particularly important in sectors that include a practical outdoor element, such as the conservation sector, and helps young people decide what they do not want to do as much as what they do.
We offer a week-long work experience placement to up to two students each year, giving them the opportunity to undertake many of the different tasks that reflect the work we do as a wildlife conservation charity. These placements are specifically intended for students who are in full time education and attending secondary school (year 10 and above) in Worcestershire.  If you do not fall into this category but are interested undertaking work experience with us, please contact us via the form below and we can see if we can help!
We are now full for our week-long work experience but if you're interested in finding out more about our work, get in touch using the form below to discuss our short-term offers.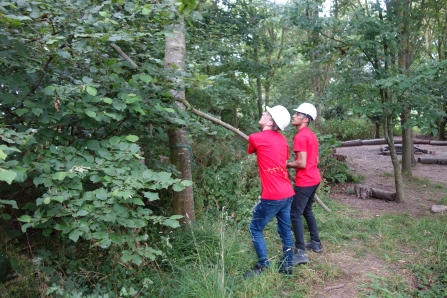 We are also able to offer short-term placements throughout the year subject to discussion. Contact us via the form below for more information and to discuss a potential placement.
Unfortunately, we are not able to offer long term placements e.g. the 80/150 hours required by some colleges. However, a number of students have completed their hours by regularly attending our roving volunteer work party every Tuesday and Thursday and having their hours signed off by the party leader. 
Please note that all placements are subject to discussion and a face to face meeting at our head office at Lower Smite Farm.   
What experience can be gained during a placement?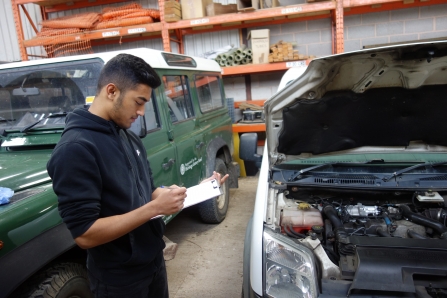 No two placements are the same, but previous tasks have included:
Undertaking practical habitat conservation tasks on our nature reserves alongside volunteers and our reserves team
Helping deliver educational session with schools alongside our engagement team
Undertaking species and habitat survey work
Helping plan and put together engagement sessions, resource and special projects
Assisting with the set up and clear up of commercial bookings in our conference rooms
You can read more about Ilyaas and Thorsten got up to last year in their work experience blog or watch their video below...