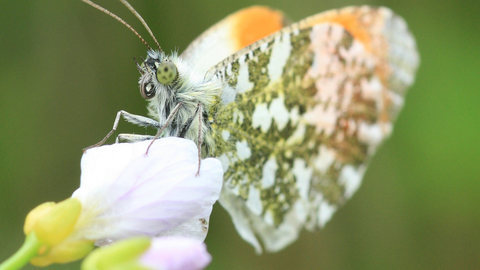 A beginner's guide to butterflies
Location:
Online,
In your home
Book
A chance to learn more about some of the wildlife on your doorstep!
About the event
There are 38 species of butterflies recorded in Worcestershire each year, many of which can be spotted in our gardens or further afield in local green spaces or on our nature reserves. How many have visited your garden or local green space and which can you recognise? 
Join us for an online event where local expert Mel Mason will tell us all about butterflies as well as help you to identify some of the most common species found in the gardens and green spaces of Worcestershire – and why sunshine is more important than air temperature for butterflies.  There will be plenty of time for questions and discussion about how you can help them where you live too.
This event is part of our series of beginners events for adults and aims to help you become more aware of the wildlife around you and what you can do to help it.  All welcome, no previous knowledge or experience necessary.
Ticket sales for this event will end 20 minutes before it starts (6.10pm).
Please note: If you are unable to complete the booking using the form below, please try again on a different device or browser - in most cases, this solves the problem. Alternatively, if you're using a mobile device, please scroll down within the booking area in order to access the rest of the booking form.
Booking
Suggested donation
£2.50 per person watching
Suitable for
Beginners