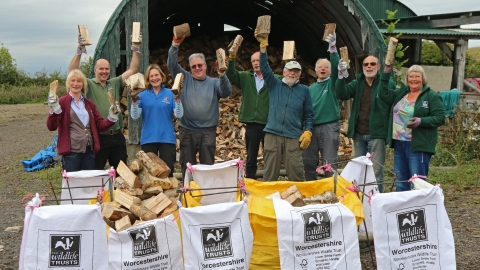 Log & Wood Chip Sales - Tiddesley Wood
Location:
On Besford Bridge road,
Pershore,
Worcestershire,
WR10 2AD
Stock up on logs and wood chips from our volunteers at Tiddesley Wood.
Event details
Date
About the event
All profits help conservation throughout Worcestershire.
Logs £6 a bag Loose without bags £120 per cu metre (250-350 logs), loaded loose into trailers, car boots etc. - any amount big or small. Some local deliveries may be possible, ring John on 07583 907636.
Wood chips suitable for garden mulch, paths or chicken runs are usually available but please check first. £3 a bag or negotiable loose!
If you're interested in joining the team as a log lobbing volunteer, email us or give us a call for more info. www.tiddesley.org.uk